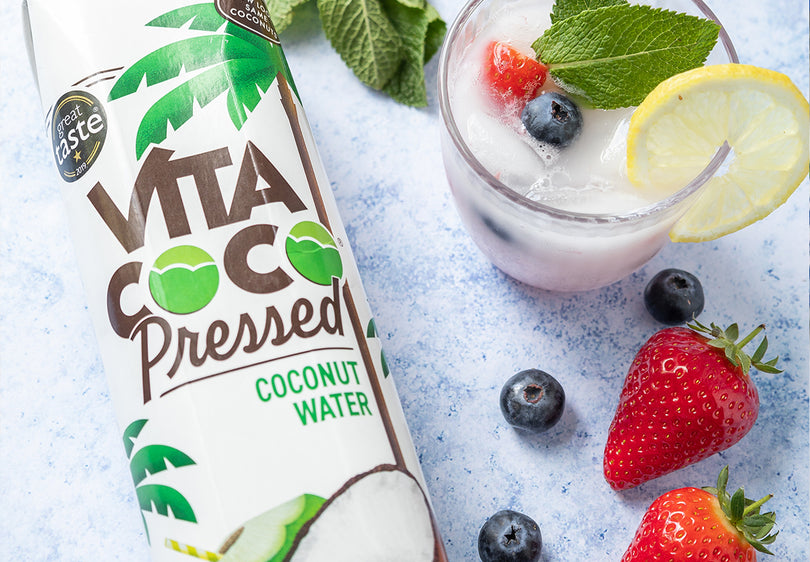 Serves: 4
Ingredients:
1L Vita Coco Pressed Coconut Water
150g raspberries
½ lemon, juice of
1 sprig mint
A few berries to garnish
Ice
Optional: 1-2 tbsp maple syrup to sweeten
Instructions:
Mash the raspberries in a bowl with a fork. If you aren't a fan of seeds, strain the mixture through a sieve.
Pour the Pressed into a jug.
Add the ice, mashed raspberries, lemon and mint leaves and mix well.
Mix in maple syrup to sweeten if desired.
Pour into glasses and garnish with extra mint and a few berries.