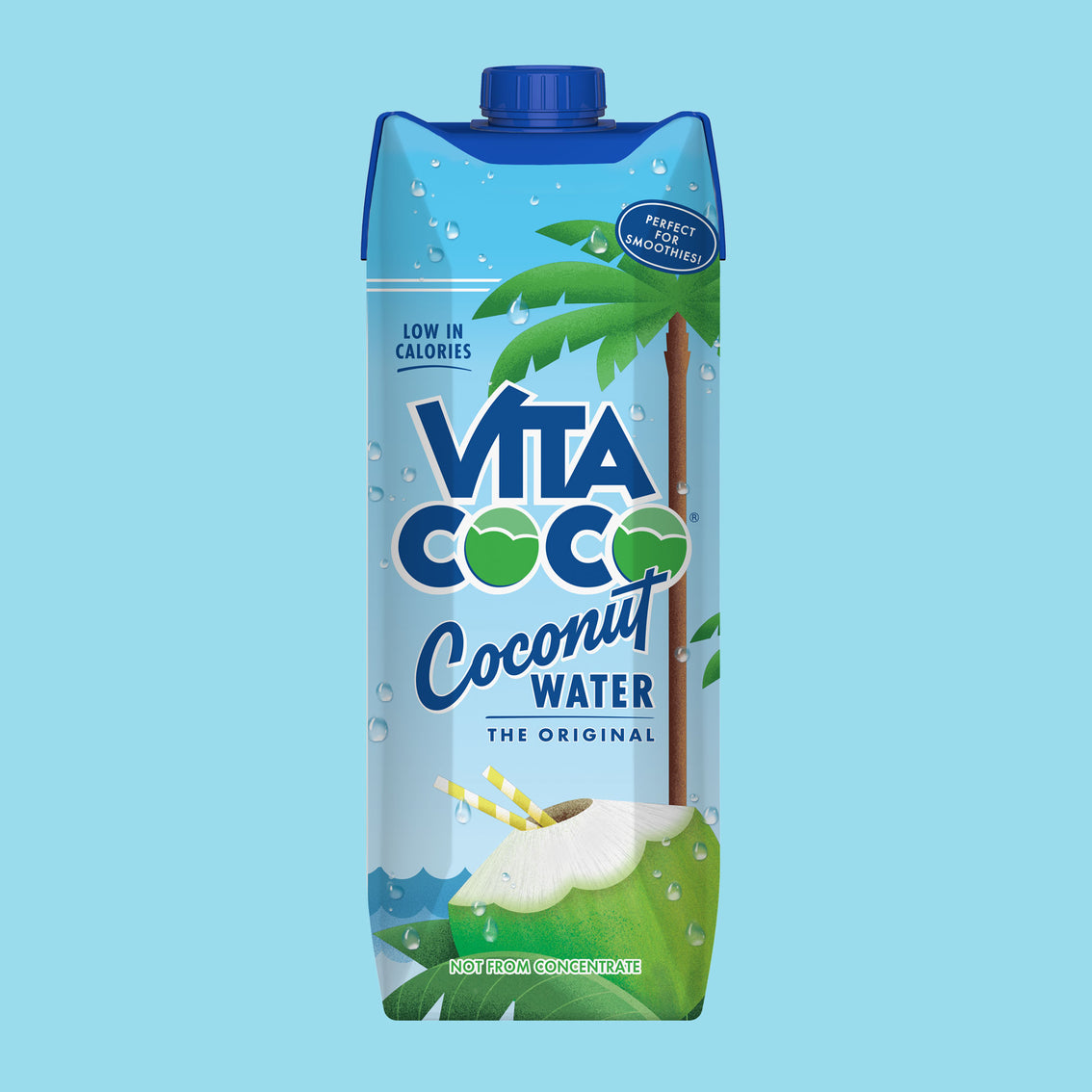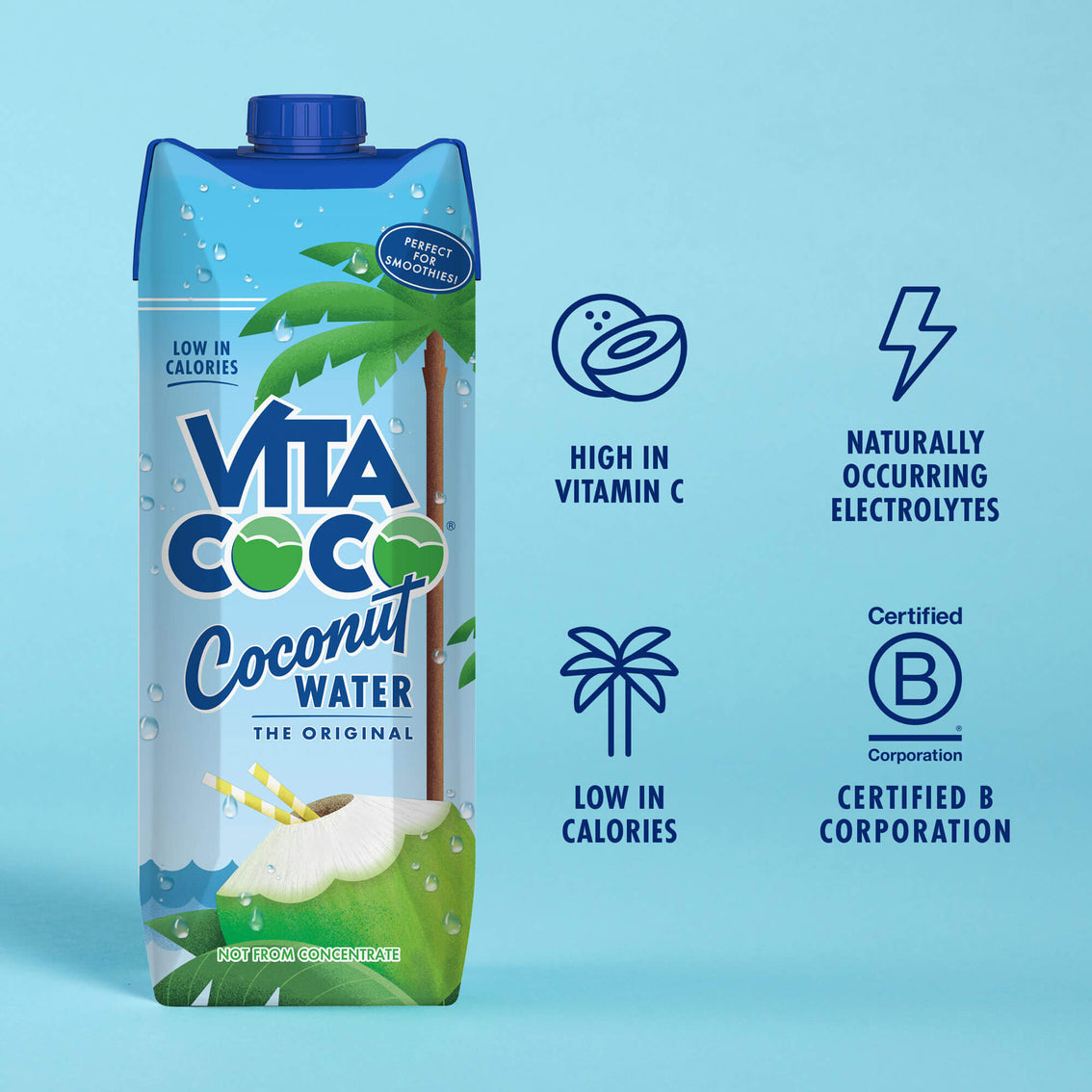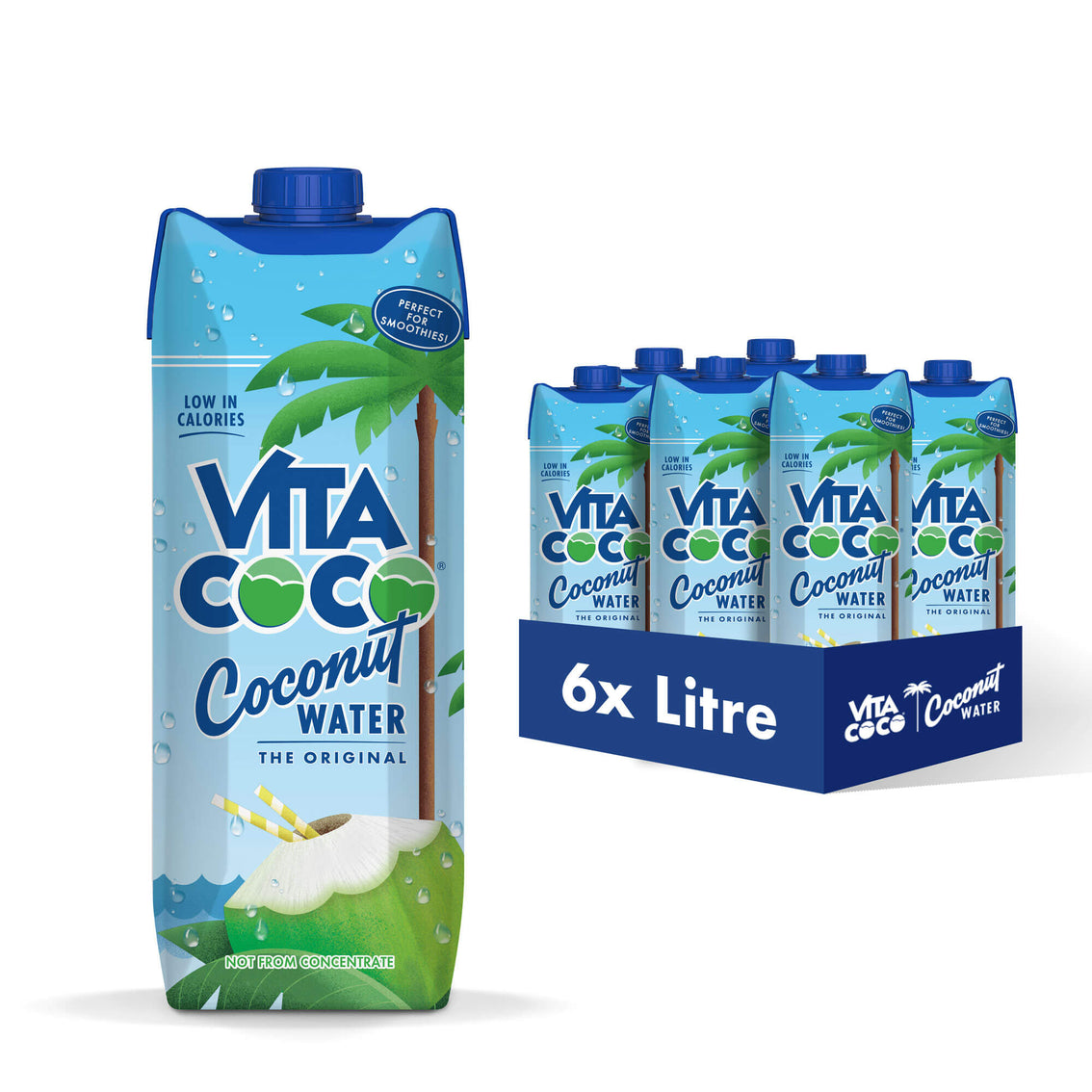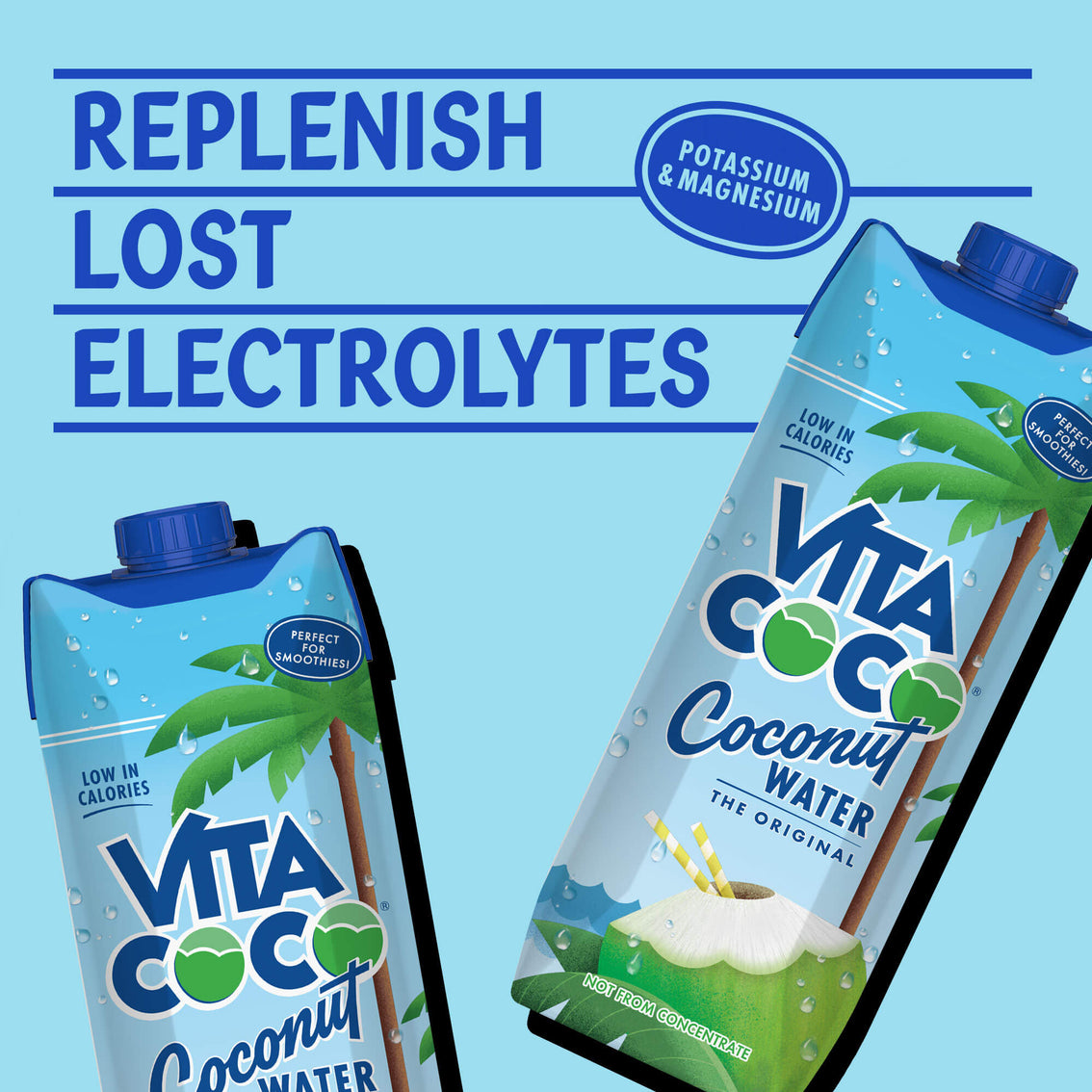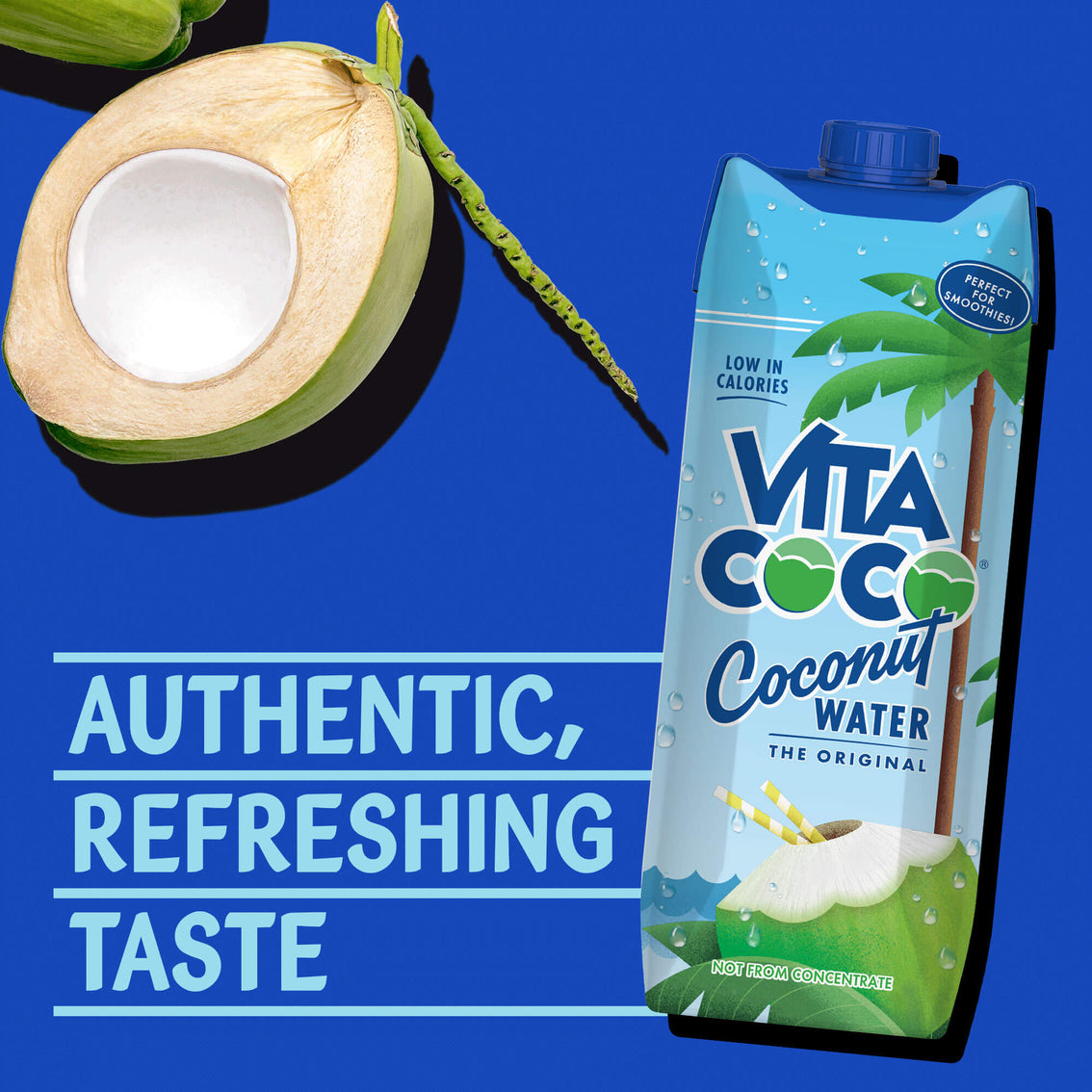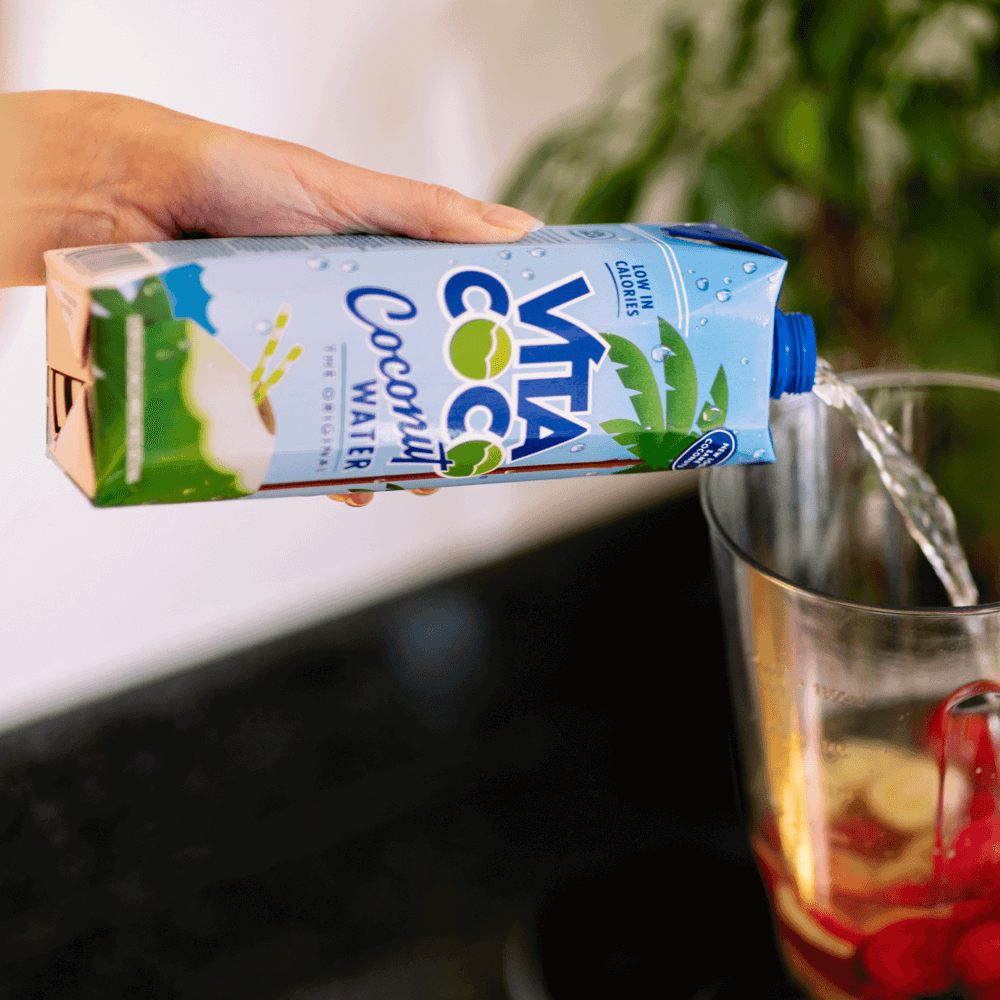 Coconut Water
The Original - 1L (12 pack)
Delicious, hydrating, tastes like you're on a tropical vacation, do you need more reasons?
Metafield: 1
Try our best sellers and get free shipping:
Coconut Water? Why?
It's full of nutrients, electrolytes, and vitamins that give you a boost. That's what makes Vita Coco great for lots of situations, like when you're thirsty and well...mostly when you're thirsty.
What's Inside
The Original - 1L (12 pack)
Less than 1% Sugar
Our coconuts come from all around the world, and like most natural products, have variations in flavor. To make sure we provide our customers with a great experience every time, and that the taste profile of our products is consistent across the regions that we source, we add less than 1% sugar to our coconut water. It doesn't have an impact on the sugar content of the product, it just standardizes the flavor.
Vitamin C
To keep your coconut water as fresh as can be.
Coconut Water? When?
THE REVIEWS ARE IN
"Favorite coconut water"

-Crissy

"Delicious coconut water and delivered to your home..what more can you ask for."

-Zuned.

"Favorite coconut water"

-Crissy

"There's nothing better than a cold carton of coconut water."

-eleao w.
In the Wild
Tag us @vitacoco