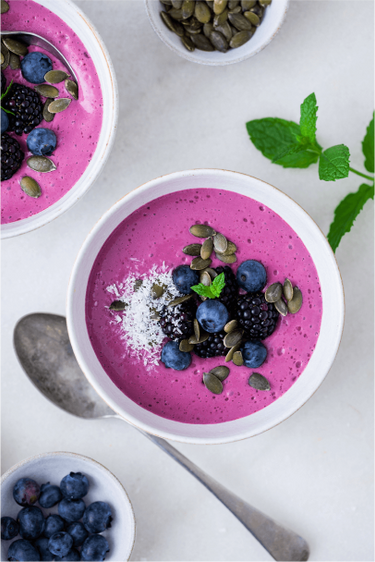 Healthy Blackberry Smoothie is full of antioxidants, vitamins and protein. This filling high fiber smoothie is perfect for breakfast, brunch or as an afternoon snack.

Ingredients (serves 3 small bowls)

1 cup blackberries
1 cup yoghurt
1 banana
1/2 cup Vita Coco Coconut water
1 tsp. Cinnamon
Handful of ice*

Instructions:

Place all of the ingredients into a blender and blend until smooth
Divide between bowls and top with fresh blackberries, blueberries, desiccated coconut and pumpkin seeds.
* Make your own coconut water ice cubes, by freezing coconut water in ice cube trays the night before..